Mobile Application
Get your Mobile Application
Today for as little as $350
Special offer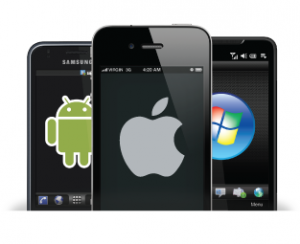 Powerful Features Keep your Customers Engaged with your Application
All the content you want to show for your business.
Coupons & Daily Deals
Custom Menu for Restaurants
Foursquare Integration
Your Custom Photos
Mapping & Direction
Show Youtube Channel or Individual Videos
Users can Submit Reviews Right From the Application
Features

Show your content, products, services, menus, pictures and more.
Smartphone visitors will be seamlessly transferred to your new mobile website.
Add live video streams, youtube video, pictures, google maps and more.
Upload custom photos of your business and share as content in your App.
Post Coupons on your App and update them anytime to keep your customers engaged.
Watch Your Application Go Viral with Social Media Integration
Facebook Posting
Your App users can post your App link onto their Facebook page with just a few taps.
Tweet to Friends
Allow your customer to Tweet your app or spread the word to hundreds via Twitter.

SMS Texting
Get the word out with Instant App Wizard's Text messaging feature.
Share via Email
Allow your App user to Share the App via Email to their friends.
Marketing Platform:

Email Your VIP List.
Send Text or SMS Offers to All your Customers Phones.
Fully integrated with your social media and text messaging and email marketing.
Place QR Code on print advertising, business signage, websites, social media, and more