EV SSL Certificates
"The highest security and trust available" – Activate the Green Bar!
It's time to Go Green with Extended Validation SSL! Activate the high trust green browser bar in all the latest browsers – EV SSL Certificates are the only way to show your customers your company has been vetted to the highest available standards in the industry. Give your customers the security and confidence to buy from your site using the strongest security, highest trust and most visible SSL security ever available.
Options
Standard SSL (secures a single domain name)
Unified Communications multi-domain (secures up to 40 domains or subdomains)
Issuance Speed
Activates
Enables Yellow SSL Padlock and Green Address Bar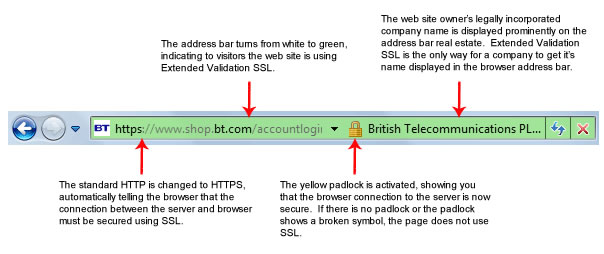 Unique Features
Free SGC encryption
Underwritten warranty of $250,000
3 server licenses for the price of 1 (2 more than our competition!)
IBSPoint Price
Avoid renewing every year – buy multi-year and get the highest discounts.
---


Unique Value Added Features of ALL GlobalSign SSL Certificates
Supported by all popular browsers and mobile devices
Free SGC encryption (technology to turn weak browsers into strong browsers) our competition charge you for this!
Up to 256 bit encryption levels
Secure www and non-www sites with same SSL Certificate
Free lifetime reissues should you move server or lose your Certificate
Underwritten warranty up to $1,500,000
3 server licenses for the price of 1 (2 more than our competition!)
Free, trust enhancing clickable Secure Site Seal detailing your company profile